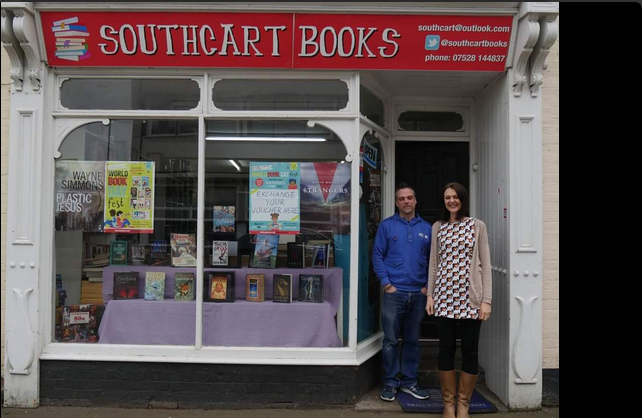 Author Tanya Bullock goes to see her book on the shelves of Southcart Books, Walsall, the first bookshop to stock her debut novel That Special Someone.  
This marks an exciting new step sideways for Blackbird as, throughout 2015, we gradually make all our books available for retail distribution as well as digital. 
That Special Someone , a gritty, emotional story full of gentle humour about a single mum and her autistic teen daughter as she reaches the cusp of sexual awakening, is set in the area.
Southcart Books

Manager: Scott Southey
The only independent bookshop in the Walsall area, stocking all genres in fiction and non-fiction, specialists in sci-fi, fantasy, horror, comics.
20 Lower Hall Lane, Walsall, WS1 1 RL (+44 7528 144837)
Facebook: www.facebook.com/southcartbooks
Twitter: https://twitter.com/southcartbooks