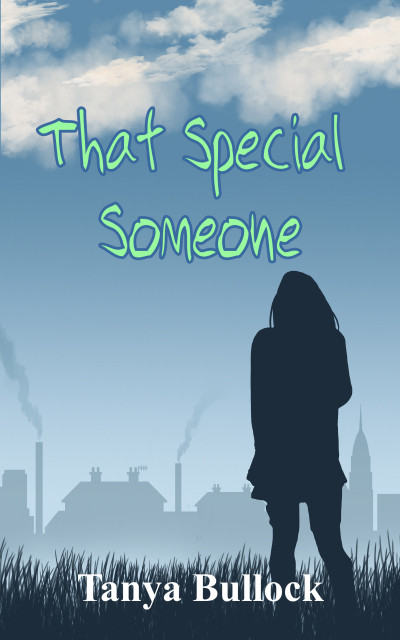 It's a special thing when a novel moves somebody so much that they have to pass it on to a friend. In this case, a friend whose circumstances, like Tanya Bullock's heroine, are so very difficult and complicated but who manage to keep on going fuelled by a very special kind of love. Thank you, Leiera, so much for posting.
THAT SPECIAL SOMEONE, a debut novel by Tanya Bullock. 
"The writing is spectacular. The characters are believably realistic. The subject matter can be a daunting one, but Ms. Bullock has taken the topic and spun a beautiful story about Izzie and her daughter Jaya. I laughed. I snorted. And I cried. My simple parting words: A heartily recommended fresh read. Pick up your copy. You won't be disappointed.

And now I'd like to add a review by my FB friend who'd like to remain anonymous, but who was so moved by my blubbering over this book, that she immediately purchased her own copy. The subject matter is personal to her, as she is also the single mother of a disabled child. She wanted me to post for her, in hopes that the author would read the review, and appreciate just how much of an impact this story has made on her. So here it is. . . 
Mrs. Bullock, I wanted to write a review about this amazing book that you wrote. In all honesty, I felt as if this book was my own autobiography. I felt as though I was Izzie. You see, my young son is Autistic. And unfortunately, I have had many of the same experiences in raising him as Izzie had in caring for Jaya. We have been to "special schools," and have been turned away because he was not "disabled enough," or because he was "too abled." The journey thusfar has been heartbreaking to say the least. And although I have not experienced ALL of the familial isolation that Izzie experienced, I have certainly been through, and continue to go through, a social and an emotional isolation. I can definitely empathize with Izzie's loss of herself as she was constantly overwhelmed with caring for her child. The ending of the book was heartbreaking for me, as I grew to love all of these characters...."