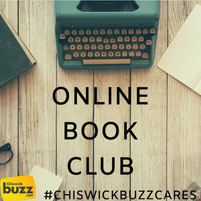 WEDNESDAY 3 JUNE 6pm
FREE
Moondance author Diane Chandler is hosting a Chiswick Buzz TV online ZOOM Book Club. Words with Wine on Wednesday in W4 is every other Wednesday at 6pm.
Wherever you are in the world, if you fancy coming along, the next book up for discussion is Sweet Sorrow by David Nicholls: amzn.to/2z4pAzv.
Enjoy (or not?) the book, then come along to listen/watch or join in the discussion.
Grab a glass of your favourite tipple and a bowl of nibbles and see you there.
TIME:  6pm Wednesday 3 June 2020
PLACE:  ZOOM link to follow.