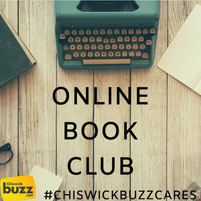 FREE
Moondance author Diane Chandler hosts a Chiswick Buzz TV online ZOOM Book Club. Words with Wine on Wednesday in W4 is every other Wednesday at 6pm.
Sweet Sorrow by David Nicholls was the book under discussion last Wednesday, 3 June: amzn.to/2z4pAzv 
Diane was joined on the panel by script editor Ruth Hunter, literary agent Anna Klerfalk and Blackbird's Stephanie Zia.
We were thrilled to be joined by the author David Nicholls for the last 40 minutes of the book club.