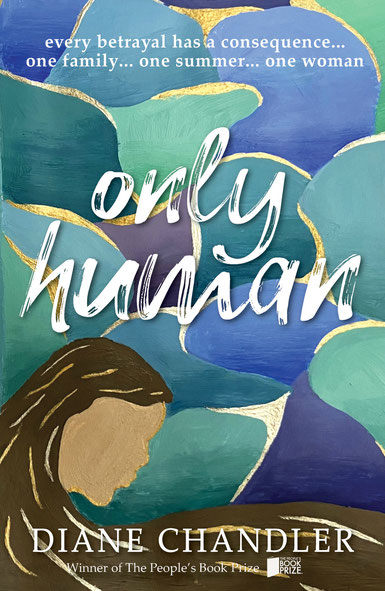 Only Human by Diane Chandler
Every betrayal has a consequence... one family... one summer... one woman
The Bonds are, seemingly, a tight family unit, until one fateful summer when the temptations of lust and love come for them all

Tiger mum Anna, who gave up her career to build the perfect home life in London's leafy Chiswick, is shocked to the core when she discovers that her husband of 20 years is having an affair.

Her daughter meanwhile is transforming into a tricky teen chopping at the apron strings.

Then Jack walks into their lives. Sophie's first boyfriend is a breath of fresh air for the whole family, and Anna gradually discovers new purpose for herself.

But when more deceit creeps in, tensions soar, and Anna is propelled through a tangled web of secrets and lies towards a devastating climax.