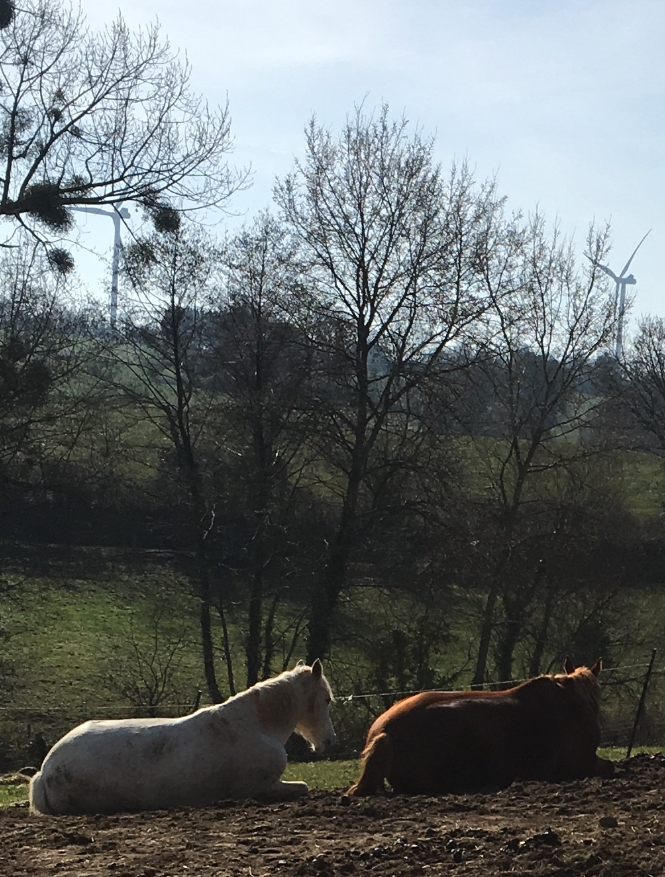 The Spell of the Horse author Pam Billinge is hosting a number of fabulous retreats this summer. If you enjoyed the book, here's a chance to live it with Pam & her horses. 
Pam writes:
"This year I will be hosting a Spell of the Horse retreat from 4-5 September here in France for those who wish to truly sink into the peace and healing spirit of the horse in this beautiful, rural corner of France. I am also excited to be offering a new workshop, The Essence of the Horse, which combines mindfulness with art to create a special kind of connection, in conjunction with equine artist Diana Hand.  

And of course if you wish to have a tailored developmental experience here with the herd I am again offering intensive residentials throughout the spring, summer and autumn subject to availability.

All events are open to both English and French speakers. If you are travelling from England don't be put off by that little stretch of water between us. La Source is only two hours' drive from the ferry port at Caen Ouistrehem, and an hour by train from Paris by TGV (travel to Le Mans where pick up can be arranged, ask for a quote).

I am delighted also to confirm that I will be running a 5-day workshop 'Horses, Sense and Soul - A Spiritual Journey' at the Findhorn Foundation near Forres in Scotland with my colleagues Lindsay Fovargue and Marja Kuijer. This programme is held lovingly within this inspiring community and brings great depth both within the group process and individually. "