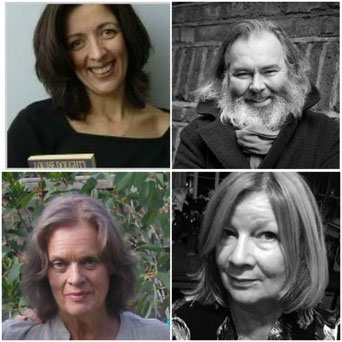 Join us at the Google Academy/Writing CoachUK Routes to Publication evening with:
Jacqui Lofthouse, novelist & Writing Coach UK founder will be chairing a panel discussion followed by networking, drinks & nibbles. On the panel will be:
Louise Doughty  Bestselling author of 8 novels, one work of non-fiction and 5 plays for radio. Her number one bestseller Apple Tree Yard  was made into a four-part BBC TV adaptation with Emily Watson in the lead role.
John Mitchinson  Writer and publisher and the co-founder of Unbound, the award-winning crowdfunding platform for books.
Clare Morgan  Novelist & founder and director of Oxford University's Creative Writing programme.
Stephanie Zia  Founder of Blackbird Digital Books which publishes rights-reverted titles by established authors alongside exciting new talent and has sold over 100,000 books,  sharing over £100,000 in royalties 50/50 with her authors.
More information & tickets: http://thewritingcoach.co.uk/services/routes-to-publication-event/