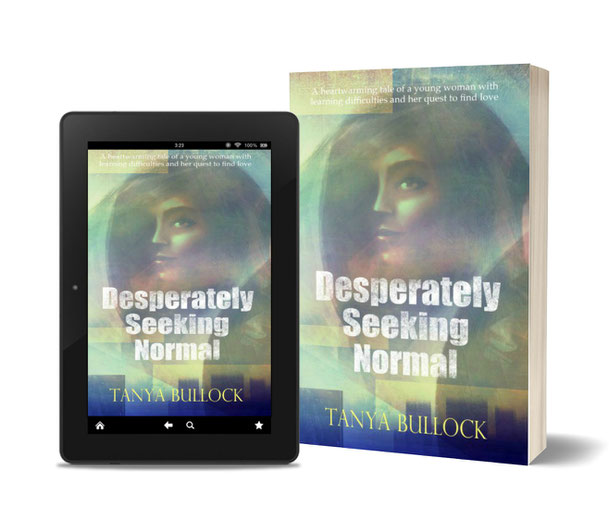 JULY 1st 2020
REISSUE OF TANYA'S DEBUT NOVEL THAT SPECIAL SOMEONE (2013)
'Manages to combine a sensitive subject with Black Country Humour.' 'WATERSTONES LOVES', WATERSTONES, WALSALL

'A wonderful poignant and witty story.' JILL FRASIER, Founder and Director of healthcare charity, KISSING IT BETTER

Life as the single mum of a child with learning difficulties is tough... but it gets so much harder when puberty hits.

To single mum Izzie's alarm...

...all her daughter Jaya, 18, wants from life is to get married and have babies.

This creates a moral dilemma for Izzie:

How can she continue to protect her daughter whilst at the same time letting her go?

In the small Midlands town where they live, there is little prospect of meaningful employment or continuing education for Jaya. So, Izzie wonders, would finding a 'suitable husband' via an arranged marriage for half-Indian Jaya be so crazy?

But when Jaya falls head over heels for a teaching assistant in her college's Special Educational Needs department, a disastrous sequence of events are set in motion.

Life for Jaya and Izzie is turned around in ways that nobody could ever have foreseen.

"The lightest, most entertaining, of reads on a serious dilemma facing many parents of teens wth learning difficulties, single parent or not." GOODREADS

"This is not like any other novel I have ever read. It tackles major taboos head-on, but the author does it in a way which is so sensitive and witty, you wonder why they were ever taboos at all!" GOODREADS

Fans of The Curious Incident of the Dog in the Night-time shouldn't miss this one...

£8.99 PAPERBACK WATERSTONES:  https://www.waterstones.com/book/desperately-seeking-normal/tanya-bullock/9781916426894
£8.99 PAPERBACK AMAZON:   https://www.amazon.co.uk/dp/1916426891
£3.49 EBOOK AMAZON: 
£3.49 EBOOK KOBO [JULY 9]: https://www.kobo.com/gb/en/ebook/desperately-seeking-normal
£3.49 EBOOK APPLE IBOOKS [JULY 9]: https://books.apple.com/us/book/id1518259328
£3.49 EBOOK BARNES & NOBLE [JULY 9]: https://www.barnesandnoble.com/w/desperately-seeking-normal-tanya-bullock/1137170918;jsessionid=B95D0556E4089148730FA338AC9DA228.prodny_store02-atgap11?ean=2940164308629