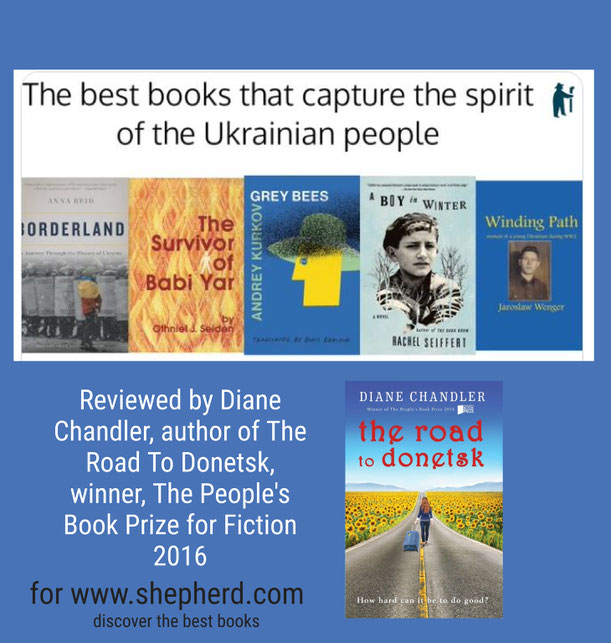 Diane Chandler's passion for Ukraine and its incredible people began when she managed a European Union aid programme there in the 1990s. Ukraine had just become an independent nation after the collapse of the Soviet Union and DiFD, the UK government department she worked for, was supporting its path to democracy.
She travelled throughout this stunning country umpteen times and met thousands of warm, welcoming people, who quickly found their way into her heart. The Road to Donetsk is her tribute to Ukraine. It won the 2016 People's Book Prize for Fiction, an award she dedicated to the Ukrainian people. Today, her memories of all those she met weigh heavily on her mind. 
Ben at Shepherd.com asked Diane to pick and review 5 books that capture the spirit of the Ukranian people. 
Discover her book picks here at Shepherd.com.