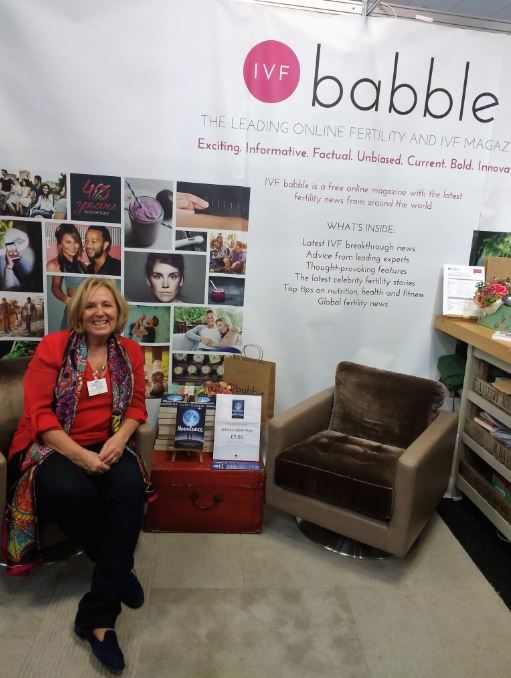 Diane Chandler was at the UK Fertility Show this weekend, signing copies of her novel Moondance at the buzzing stand of the online fertility magazine,  IVF Babble. Then she was on the Q&A stage talking about the emotional impact of IVF, as portrayed in her novel,  with the incredible Jessica Hepburn, author of The Pursuit of Motherhood.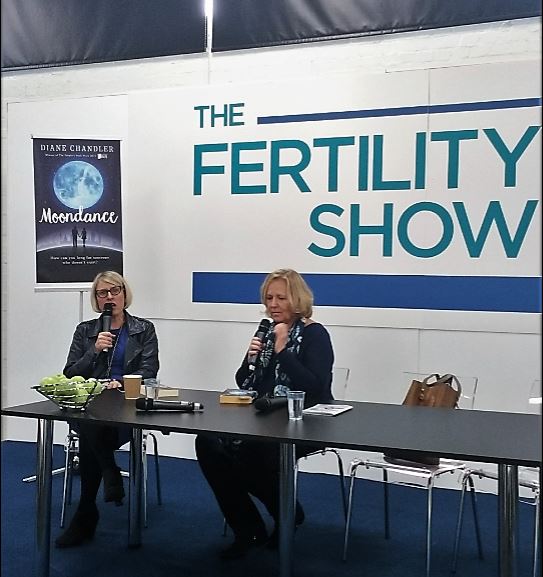 See Jessica's amazing  21 Miles video at Unbound Books - swimming the English Channel, no less, sharing 21 fertility journeys in her search for the meaning of motherhood.
IVF Babble will shortly be running a competition to win a signed copy of Moondance.
Click on the images below to read Chapter 1.