Hydra is a magical, traffic-free, island where many artists congregate. US artist Michael has had his studio here since 1992.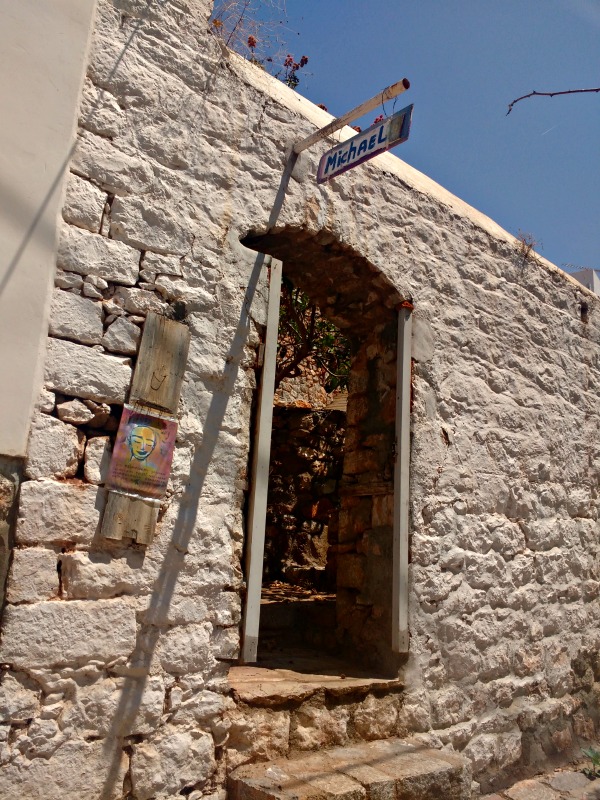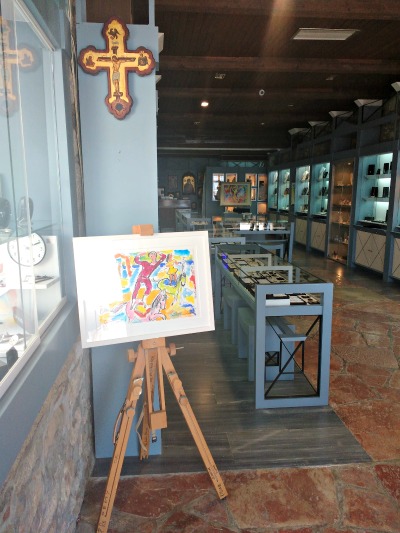 And there was good news on the book front too, with a review in the Bardian Magazine, the alumni/ae magazine of Bard College, the famous New York liberal arts college.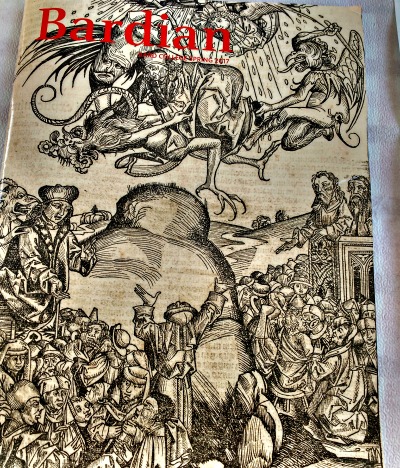 Michael's review appears in prestigious company.  Over the years, four recipients of the Nobel Prize in Literature have taught at Bard — Saul Bellow, Isaac Bashevis Singer, José Saramago, and Orhan Pamuk.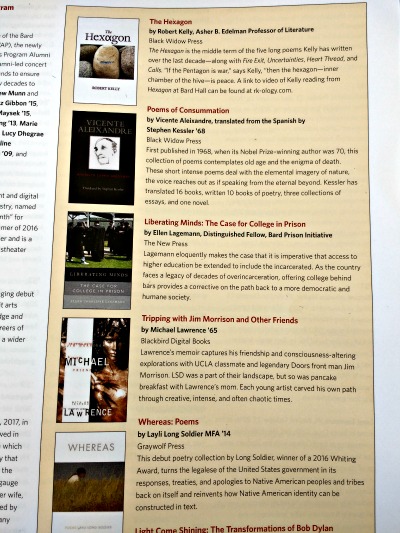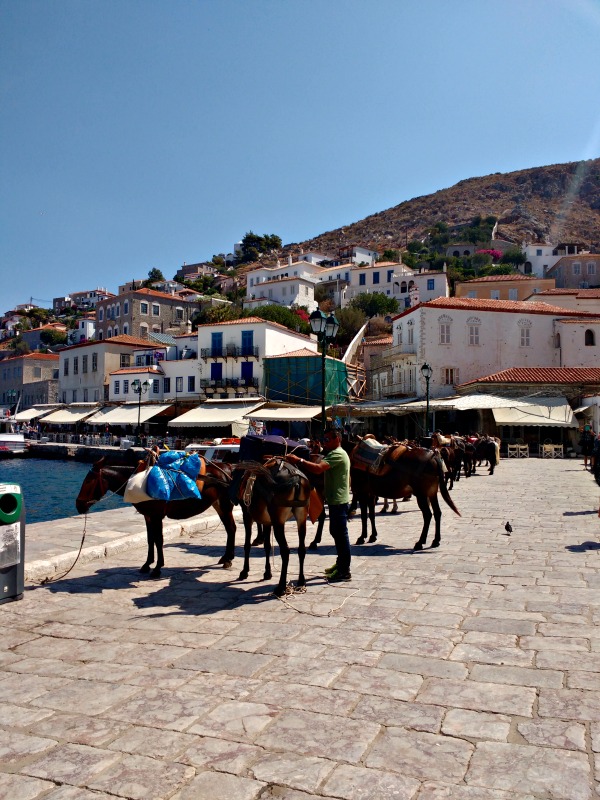 Hydra is a fantastic European weekend break destination.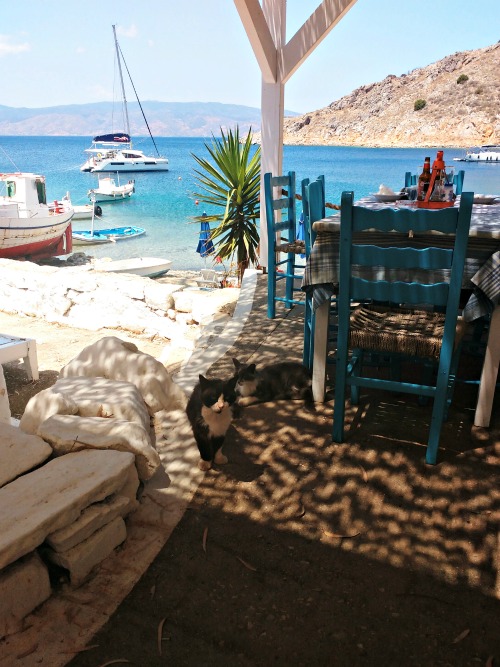 In Michael's words: "And then there is the landscape of Hydra, summer days, bird songs, white walls, narrow pathways and small boats bobbing in the sea, all expressing the preasures of existence! The soul is set free in these watercolors to linger or dance! We are given permission to let go and breathe in the delight."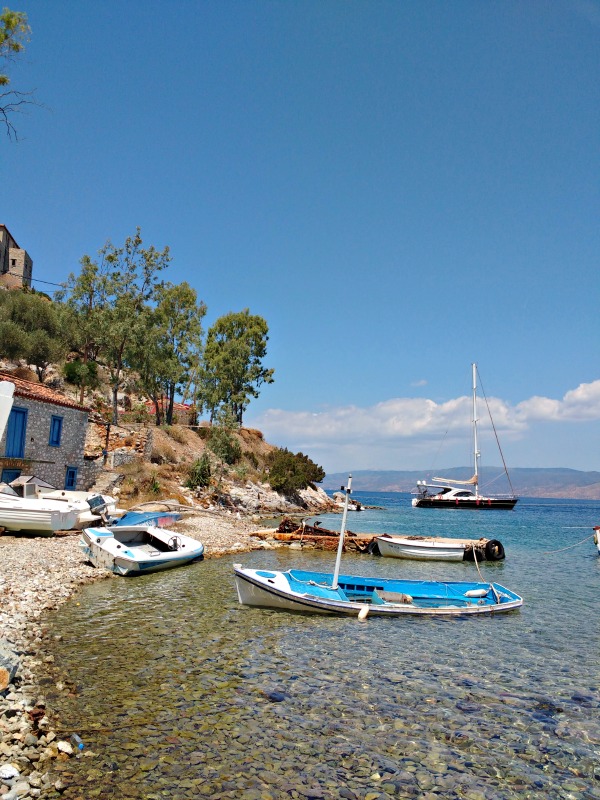 Like Hydra, Michael's work reflects light and joy.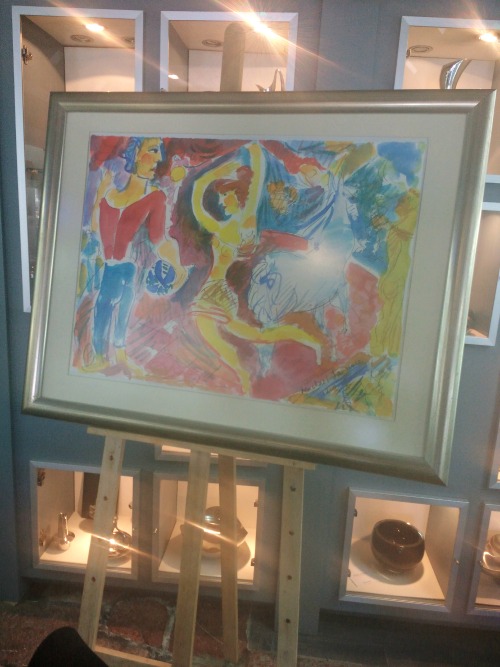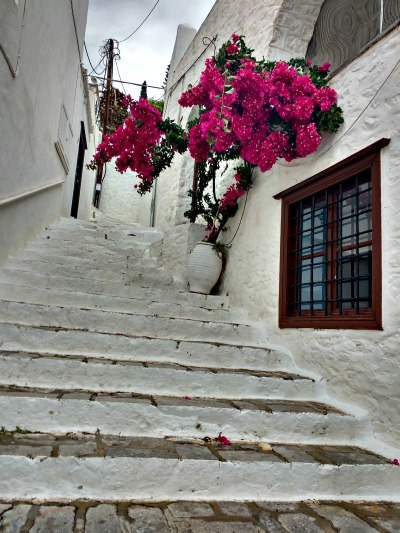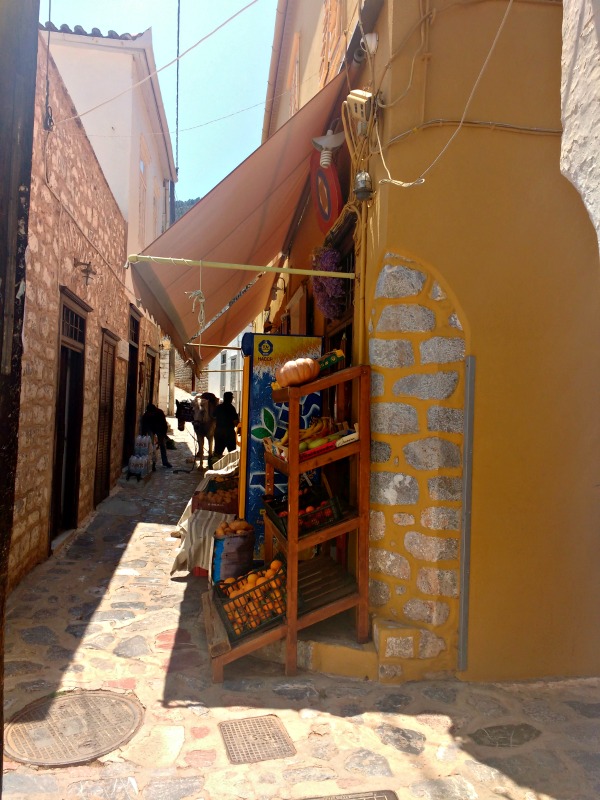 More info on Tripping With Jim Morrison & Other Friends.  Art by Michael Lawrence ships worldwide from his website. Or go along and see for yourself - Easyjet to Athens, a bus to the port and a Flying Dolphin ride to the island. Michael's studio is in Kamini, a delightful coastal walk from the Port.
Stephanie, June 2017