We are excited to have discovered a truly original, wonderfully-written, book which reveals the incredible power of horses as healers and teachers. Told from the heart by a woman now at the top of her game in the UK field of horse-led therapy, Pam Billinge's The Spell Of The Horse: Stories of Healing and Personal Transformation with Nature's Finest Teachers guides the reader to possible solutions to their own emotional problems.  H Is For Hawk meets The Outrun via Eat Pray Love.  MBS/Memoir Sept 2017
Pam Billinge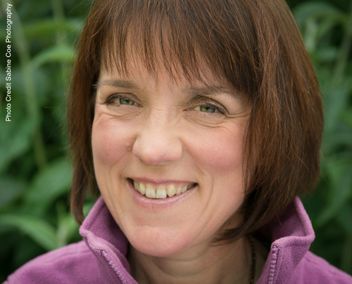 Brought up in suburban Liverpool, the first horses Pam fell in love with were ridden by the mounted policemen she would see passing her house on the way to supervise  football matches at Anfield. Little did she know, then, how these magnificent creatures would influence her adult life, leading not only to support her through a number of personal tragedies, but also to her pioneering work in horse-led psychotherapy and coaching.
 The incredible power of horses as healers and teachers
When Pam became disillusioned with her stressful career in industry she set up as an independent coach and leadership consultant and trained as a body psychotherapist. It was during this time that her mother was diagnosed with terminal cancer and Pam began to notice the way her horse responded to her emotional turmoil. Thus began an exploration into the true nature of the horse and their infinite capacity to help humans heal and deepen their sense of themselves.  
Horses reveal our emotions
Pam's first book The Spell of the Horse tells that tale. Through sharing her memoir and other stories inspired by the incredible interactions she has observed between horse and human, Pam reveals the true nature of the horse whilst delivering some simple principles to help the reader transcend life's challenges to live with purpose, self-belief and joy. 
Pam lives with her partner in rural Wiltshire, with her two terriers, two horses and one pony. Here she runs her business Equest Limited www.equestlimited.co.uk providing horse-led learning programmes to a wide range of corporate clients, and a small private horse-led psychotherapy practise. 
The Spell Of The Horse: Stories of Healing and Personal Transformation with Nature's Finest Teachers,  will be published in ebook and paperback in September 2017.
Paperback B Format ISBN 9780995473553.