A new Susie Kelly book is on the way: the long-awaited follow-up to her US Amazon Top 30 ranking memoir I Wish I Could Say I Was Sorry.  She'll be announcing the title, revealing the cover and publication date this Sunday.  Click on image to go to the We Love Memoirs Facebook group, the friendliest group for writers and readers on Facebook. With over 3,800 members, it's a must for memoir lovers.

SUSIE KELLY SAYS:
On Sunday 2nd April I've been invited 'into the spotlight' on the "We Love Memoirs" Facebook page where I will be revealing for THE VERY FIRST TIME the title, cover and publication date for MY NEW BOOK!
If you are a reader and don't already belong to that page you may like to join it, because whatever your taste you will find something to enjoy. There are hundreds of titles from authors like NYT best-seller Victoria Twead, Joe Cawley, Jacky Donovan, Frank Kusy and Beth Haslem (and me!) and many, many more.
There are memoirs that will lift you up, shake you up, take your breath away, make you laugh and make you cry as authors open the curtains on their lives of adventure, misadventure, survival, laughter and joy, from dog lovers in Dubai to a dominatrix with her own London dungeon.
With almost 4,000 members it is a fun and sometimes rowdy but always super-friendly group, offering frequent giveaways, competitions and opportunities to relate directly with the authors.
I'll be on-line from 11.00 am local (French) time (10am UK BST time) to chat and answer questions about my books, thermodynamics and the meaning of life.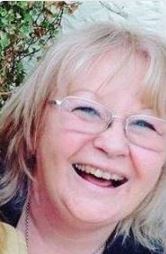 Keep up to date with Susie's news & views & reports from the depths of the French countryside at her blog No Damn Blog