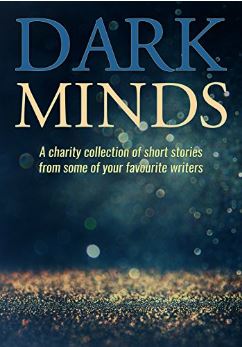 Valentina author S. E. Lynes is in this fantastic new charity anthology of crime writing, published by Bloodhound Books, with her short story, Slow Roast Pork.
Here is the blurb:
You think you know darkness? Think again.
Bloodhound Books presents Dark Minds – a collection of stories by authors who have come together to produce an anthology that will lure, tantalise and shock its readers.
What took place By the Water?
What goes on behind A Stranger's Eyes?
And what is so special about Slow Roast Pork?
From master authors such as Lisa Hall, Steven Dunne, Louise Jensen and Anita Waller, readers can expect a one hell of a ride… 
All profits from the sale of this book will be donated to Hospice UK and Sophie's Appeal.
Dark Minds is a collection of 40 crime and thriller short stories from authors including; Louise Jensen, L.J. Ross, Lisa Hall, Steven Dunne, Betsy Reavley, M.A. Comley, Alex Walters and Anita Waller plus many more.