Last night Valentina author S. E. Lynes gave her first public reading as part of a high-flying alumni double bill at Kingston University Writing School. The Writing School is headed up by Dr David Rogers and each week hosts author talks, readings and Q and As which are open to the public.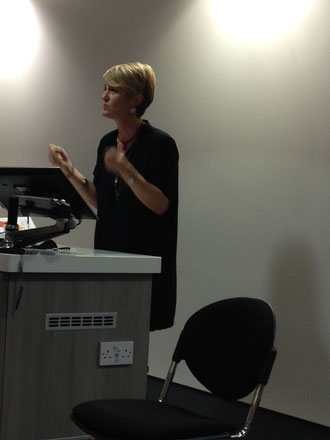 With her was children's author, Susan Moore, who spoke first about her journey into writing and read from her fabulous children's novel, Crimson Poison.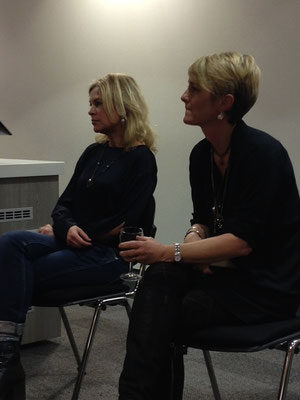 Susie then took the stage and started with a question to the crowd, made up predominantly of aspiring writers.
     She asked: does anyone here have insecurities about their work?
     Almost every hand went up.
     She talked about how a certain level of insecurity is in fact helpful to a writer, how it is the grit in the wheel necessary to keep going and keep getting better.
     She encouraged the Kingston students not to worry about how good they were but whether instead they were making progress on their own journey and instead of viewing their fears as a negative force, to use them instead to fuel their own writing process.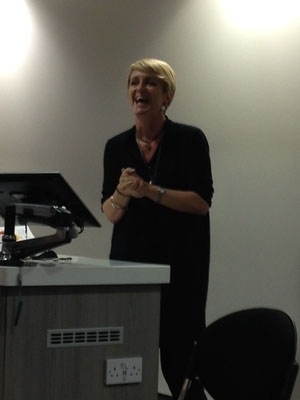 She went on to talk about her first three unpublished novels, her former agent and her long journey to publication with Blackbird Digital Books, with a view to encouraging everyone there to just keep going.
     She read three excerpts from her novel, Valentina, explaining first that when she wrote it she never imagined it would be published, let alone that she would have to read it aloud. Had she thought that far ahead, she added, she might not have given herself a Glaswegian narrator with a partner from Liverpool and a best friend from Australia. With apologies in advance, she attempted all three accents, with varying degrees of success.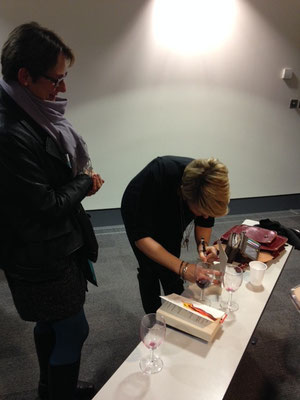 The audience were fabulous, laughing in the all the right places and being generous with their applause. Afterwards, Susan Moore and S. E. Lynes took questions from the crowd before signing books and chatting to the aspiring, and hopefully inspired, writers.