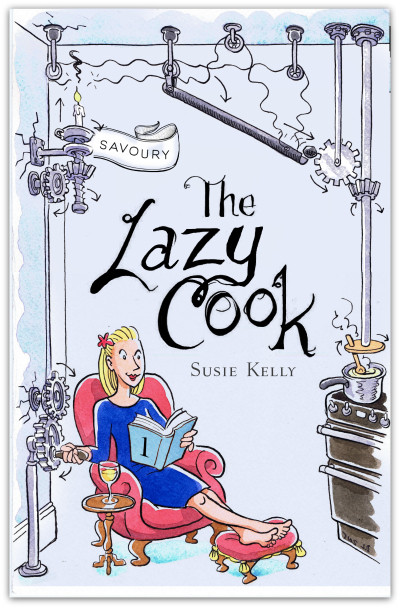 Cream of Onion Soup 
French onion soup really only works if it's based on a strong beef stock, and as a non-meat eater that puts it out of my orbit. I have tried with various vegetable stocks but the result was watery and insipid. Instead I prefer this lovely, thick creamy onion soup, a recipe given to me by my friend Liz.
To serve four people, chop 4 large onions and 4 medium potatoes into dice of about 3/4".
Melt a large knob of butter over a gentle heat, and stew the vegetables with the lid on, until the onions just begin to turn golden, and the potatoes are tender, about 20 minutes, checking every few minutes to make sure the vegetables aren't sticking. Add 4-5 cups of hot stock and continue cooking for another 10 minutes.
Allow to cool, then blend to a thick purée. Stir in one cup of single cream and a pinch of nutmeg, season to taste, and reheat to serve.
Gluten free