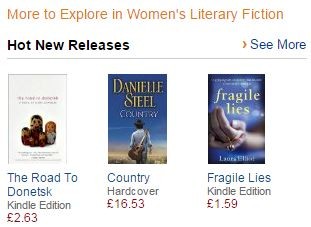 The Road To Donetsk by Diane Chandler is a Hot New Release on Amazon UK, Women's Literary Fiction, and the first reader reviews are now up:  
"A country I knew nothing about sprang to life not just through the characters but the silky smooth writing delivers vivid descriptions of Kiev, the countryside, the mines, the villages, even a trip to Chernobyl."
"This is so much more than a love story. It is skilfully written and the setting so vivid, I feel I know the country without ever having visited."
"A tender love story with gritty realism behind it."
"Beautiful and vivid description of place and people. An eye-opener to the world of aid, not quite the 'do-gooders' one supposed."
"Had me hooked right from the first pages. Diane Chandler certainly knows Ukraine and the world of international aid, at times I had to remind myself that this is a work of fiction, it is so well written and so true to fact."
"Great read from start to finish."