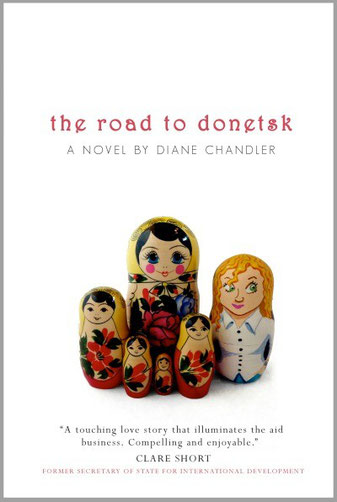 THE ROAD TO DONETSK

by Diane Chandler
A love story set in a community of
Donetsk mining wives just after the fall 
of communism.
Publication Date: 1 Jan 2015
Ebook and Paperback
ISBN: 9780993092244 
Genre: Literary Fiction
Available now to pre-order on
and to order from bookshops
worldwide.
    In a world where millions of dollars can either wash away in a moment's corruption, or
    turn around the lives of the neediest, aid worker Vanessa Parker is forced to pit her
    own naïve desire to make a difference against the chaos of a country in transition. 
    "A touching love story that illuminates the aid business. Compelling and enjoyable."
    CLARE SHORT, former Secretary of State for International Development 
    It is 1994 and an idealistic Vanessa enters the world of international aid, bringing
    with her youth, beauty and passion to do good in the 'Wild East' of Ukraine after the
    sudden collapse of communism. The country and its people completely win her heart.
    As does Dan, a jaded American Deputy Bureau Chief of USAID.  Highly charged and
    turbulent, their love for each other is passionate and unyielding.
    Their romance unfolds in the beautiful lilac-filled city of Kiev, on frequent working trips
    to the coalfields of Donetsk and on weekend visits to the sparkling seas of Odessa, to
    the pristine ski runs of the Carpathians, and even to the chilling spectacle of
    Chernobyl. Older, wiser, Dan laughs at Vanessa's determination to change the world,
    but helps her navigate the political minefield of overseas aid. He admires her
    achievements; not least the micro-credit scheme she sets up for the resourceful,
    magnificent wives of the Donetsk coal miners – her beloved Divas – but warns
    against her deep-felt passion and idealism. At the age of just 26, Vanessa has landed
    her dream man as well as her dream job. But then Dan springs a bolt from the blue
    which throws her into turmoil…
    "Lifts the lid on aid." LYNN CURTIS, Literary Consultant 
        Digital review copies in all formats now available for Press Reviews & Book Bloggers We are a digital first company, all reviews spread widely on Twitter (Bbd 4000+ followers
        & our PR arm 3000+ followers) Please contact blackbird.digibooks/at/gmail.com This title would be perfect for review/serialisation/author interview on
         INTERNATIONAL WOMEN'S DAY: Sun March 8th [Mon March 9th observed] – a big National Holiday in Ukraine. 
An Amazon Hot New Release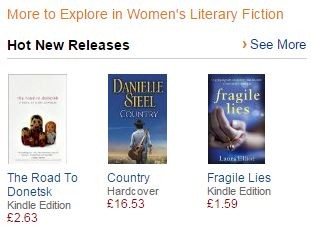 About The Author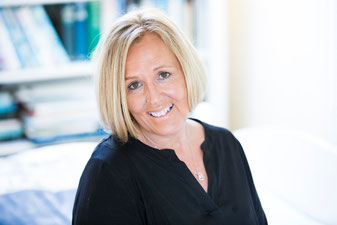 Diane Chandler worked at the European Commission in Brussels for several years, where she managed overseas aid programmes in Ukraine just after the fall of communism. Ukraine soon worked its way into her heart and she travelled there extensively. Back in London, when Diane married and her daughter was born, she was able to pursue her passion for writing in those few hours she could snatch, and she chose Ukraine as a setting. The Road To Donetsk is her first novel. She is currently working on a second about a career woman going through the trials of IVF.